CEMETERY PRESERVATION

R.I.P., Ltd. is a restoration service that provides historic gravestone or graveyard preservation. RIP offers consultation, on-site preservation services, workshops, and our professional work is available throughout the Midwest. RIP has substantial experience training and working with volunteers in cemetery preservation.
Cemetery services include:
Workshops for learning correct preservation methods
Simple repair and maintenance for gravestones
Speaker on how to preserve a cemetery
Methods of low cost preservation
Locate unmarked gravesites
Gravesite mapping
Cleaning grave stones
Reset, level, repair grave markers
Condition and state of burial grounds and gravestones
Individual marker photo and written evaluation documentation
Workshops in Basic and Advanced gravestone preservation techniques
R.I.P., Ltd.
988 Iron Horse Place
Monticello, IL 61856
217-898-2422
Email: jheider@mchsi.com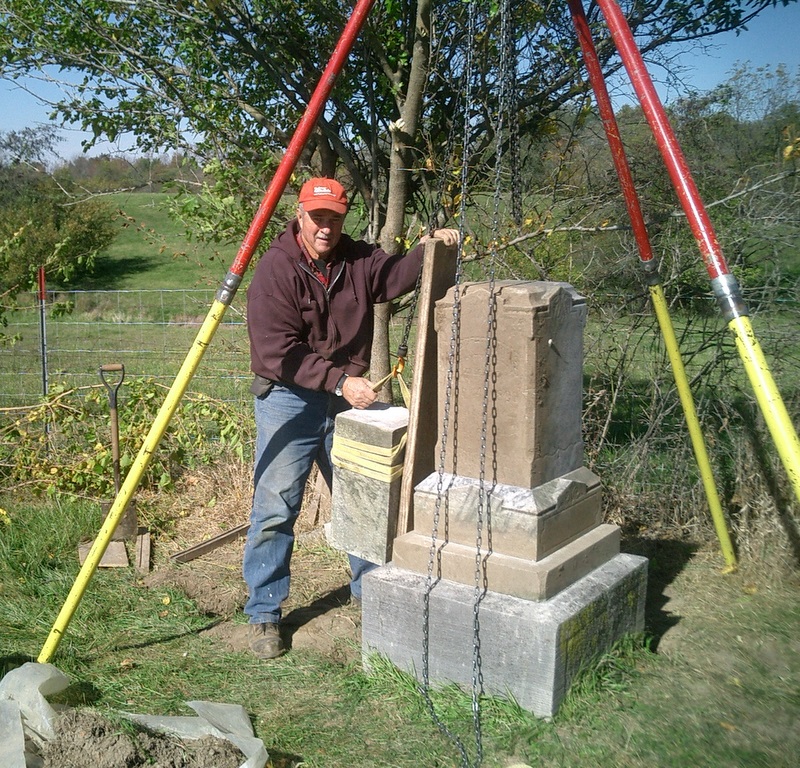 Over the last thirty years John Heider has performed many aspects of historical restoration that provided him with a solid understanding and deep appreciation for our cemeteries.
He can provide a complete cemetery preservation plan, individual gravestone assessment, or perform simple and complex repairs.
His workshops present the necessary information for an individual person or group of people to clean, reset, or repair stone grave markers and his training methods follow federal, state, and professional guidelines. John is available for lectures, seminars, conferences, or on-site training. Sharing this knowledge with people is one of his most enjoyable endeavors.